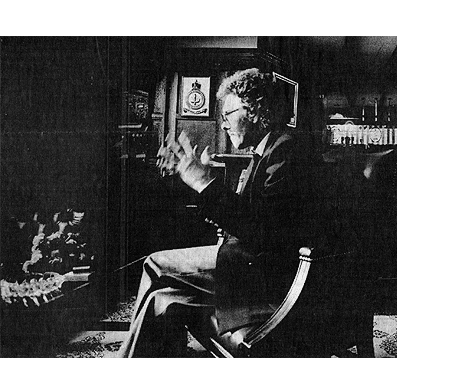 in Business
By working with 'the future' and seeing 'the unknown', Simon has gained a reputation for credibility with a number of high net-worth private individuals, even amongst the more conservative business and political community. His reading of people and prediction of future events as diverse as stock-market movements, investment, land development, takeovers and election outcomes, makes him highly valued and much in demand for private and corporate consultations.
Business consultations vary depending on the needs of the Company/Individual and fees are arranged accordingly. Simon may be engaged on a retainer, for one-off projects or for investment advice. To seek commercial advice, or to use Simon's unique ability to 'read people'.
at Special Promotions
Special presentations as a guest or guest speaker for corporate, private or charitable events can be organised. The format of every such event is tailored to meet individual requirements and can be promoted on local radio and in the press.
as an Entertainer
Theatre-style presentations incorporating showmanship (Simon worked in cabaret and clubs in his early career, undertaking one-man shows in London and at Sheffield's Crucible Theatre), humour and his exceptional clairvoyant abilities can be staged for an evening of entertainment and impact. Simon has done large audience presentations in the UK, Belgium, Canada, and the USA, stating that "when people laugh, they relax, and when they relax they release stronger vibrations – which is how I get my best direct hits in a large audience."
media work
Simon Alexander is in a class of his own, confident, amusing and controversial. As a younger man the media dubbed him the "Swinging Soothsayer" and the "Pop Prophet". Now in his late fifties, he is still driven by his dry Yorkshire humour and an ability to 'tell it how it is', whether in the studio or on the stage.
Over the years the reaction to Simon's candid and controversial style has been exceptional. He has toured extensively in Europe, Canada and the USA and been heralded as something of a 'media darling'! The media have approached his abilities from a number of angles and profiled him in a range of communication mediums – phone-in or interview shows on the radio; predictions for news broadcasts (including 'World at One'), sports and music; guest celebrity readings; printed press; live television and cable shows.
worldwide
Simon has worked extensively around the world. He regularly tours northern Europe, Canada and the USA and has worked in Japan and the Far East.

solving crime
Simon has worked extensively with the police in the UK and in North America. "I don't solve crimes," he says, "but what I can do is provide clues which, with the co-operation of a diligent officer who is open to the possibilities of the way that I work, can lead to the apprehension of the suspect."
Simon can be engaged on a private and strictly confidential basis, and will work without a fee if approached directly by the Police.